PARRIS Law Firm is home to highly skilled environmental lawyers that specialize in gas leak lawsuits. Victims of the Aliso Canyon gas leak, Sun Valley gas leak, and Hyperion sewage spill have chosen PARRIS to help them get justice. Learn more about gas leaks in California, the effect they have on you, and your legal options below.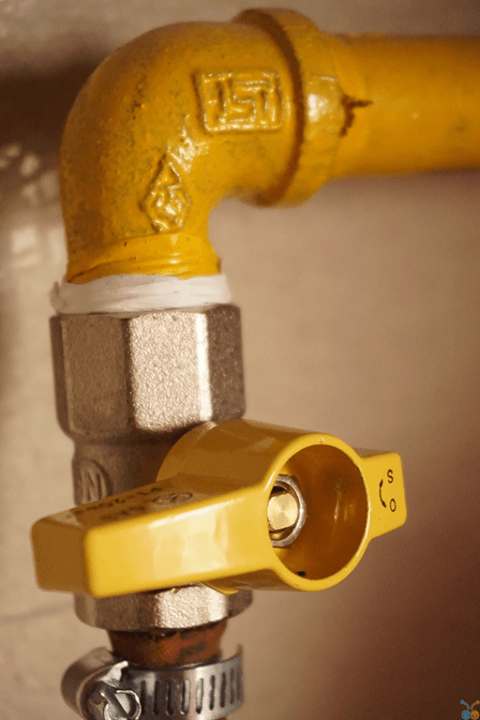 Natural gas can leak from almost anywhere: from electrical generating plants, gas storage facilities, or the web of pipelines that run under California's streets.
Most people know the risk associated with gas leaks: when exposed to an open flame, gas leaks can cause explosions that destroy everything in its path. However, gas leaks on their own are extremely dangerous. Not only do major gas leaks speed up climate change, but large quantities of natural gas can sicken innocent people, causing confusion, respiratory problems, and long-term health issues.
Symptoms of Natural Gas Leaks
The symptoms of prolonged natural gas exposure include:
Frequent headaches
Blurred vision
Confusion
Nausea
Hair loss
Dizziness or fainting
Extreme fatigue
Fever
Eye and skin irritation
Respiratory problems
Natural gas leaks are often accompanied by a characteristic "rotten egg" smell. Plants may die, and your pets may experience abnormal symptoms, too.
Southern California Gas Leak Attorneys
If you have experienced any of these symptoms due to a gas leak, we are equipped to help you get justice. Contact PARRIS Law Firm today.
Since 1985, PARRIS attorneys have won over $1.4 billion for clients. We're some of the most experienced gas leak attorneys in California—we're representing thousands of gas leak victims throughout Southern California. When you hire us for your gas leak lawsuit, you can rest easy knowing that you're in excellent hands.
We currently represent victims of two gas-related environmental disasters: the Porter Ranch gas leak and the Sun Valley gas leak.
Porter Ranch Gas Leak: A Environmental Disaster
In 2015, SoCalGas negligently allowed massive amounts of natural gas to escape from the Aliso Canyon Gas Storage Facility above Porter Ranch, California. The subsequent Aliso Canyon gas well blowout continued for months, causing an environmental catastrophe on par with the B.P. oil spill. All told, an estimated 100,000 tons of natural gas entered the atmosphere, poisoning the air around nearby Porter Ranch.
The effects of this gas leak have devastated Porter Ranch residents. Many have suffered nosebleeds, headaches, hives, respiratory illnesses, nausea, dizziness, and long-term exposure to methane, benzene, formaldehyde, and other chemicals. Schools were closed, and thousands were forced to relocate. Dozens of pets were killed.
Additionally, the brave firefighters defending Porter Ranch residents during the leak were repeatedly exposed to toxins, causing chronic and permanent illness and injury.
This gas well blowout (and the subsequent fallout) could have been prevented or slowed had SoCalGas not removed a safety valve from the broken well.
PARRIS currently represents thousands of Porter Ranch residents, as well as thirty firefighters exposed to toxins during the Porter Ranch gas leak. In September 2021, SoCalGas settled the case for $1.8 billion.
Sun Valley Gas Leak
The Los Angeles Department of Water & Power (LADWP) unfortunately did not learn from SoCalGas's mistakes. In 2015, the Valley Generating Station, a nearly 70-year-old facility in Sun Valley, CA, spewed toxic gas that threatened the health and well-being of nearby residents. The leak continued to affect Sun Valley residents for years before LADWP announced the leak—over 1,000 days later.
Natural gas exposure can weaken a person's immune system, making Sun Valley residents more vulnerable to COVID-19. LADWP failed to warn or protect people living, working, or attending school in Sun Valley, a predominantly Black and Latinx neighborhood.
Our environmental lawyers at PARRIS are fiercely fighting for Sun Valley residents affected by the leak. Learn more here.
CONTACT PARRIS GAS LEAK LAWYERS
If you or your loved ones have suffered due to a gas leak, contact PARRIS gas leak lawyers for your free case consultation today. Our attorneys have extensive experience and the resources necessary to fight for hundreds, even thousands, of people who have suffered from the effects of a natural gas leak. You pay no fees until we win your case.
You'll be surprised by the difference a call can make