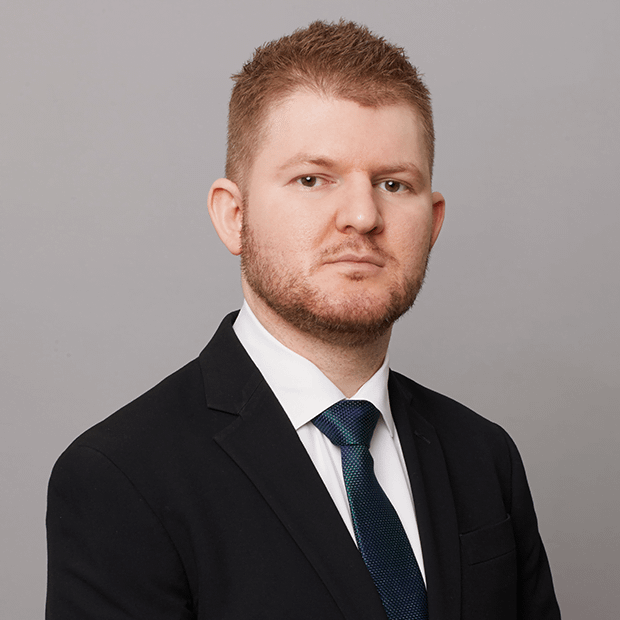 Nader joined the PARRIS Law Firm as an associate in 2019. As someone who grew up in the Antelope Valley, he was always familiar with the PARRIS Law Firm and its prominent presence within his community. Nader was thus elated upon receiving his invitation to join the firm. In his first year with the firm, Nader played a pivotal role in obtaining a $23,000,000 settlement for a client in a rollover crash case. He has also worked on many other cases resulting in substantial recoveries for his clients, helping them in their times of need.
Since obtaining his license to practice law in 2013, Nader has diligently represented his clients in a diverse range of civil matters, making him a well-rounded attorney with extensive knowledge of various areas of practice. Throughout his career as a civil litigator, Nader has developed a high level of experience in every facet of legal procedure, from the initiation of a lawsuit to its completion. His effective writing skills and strong attention to detail, along with his professional demeanor and outstanding communication skills, have led to winning results in many of his cases.
Nader received his Bachelor of Arts degree in Law and Society from the University of California, Santa Barbara, where his academic achievements earned him a place on the Dean's Honor List on multiple occasions. He subsequently received his Juris Doctorate degree from Southwestern Law School, where he actively participated in a multitude of extracurricular activities, including serving as a Student Leader during the annual new student orientations. Nader continues to embrace opportunities to volunteer and contribute to his community whenever possible.
Education
Bar Admission
Honors & Awards
Engagements
Press
Contributions
Results
Education
Southwestern Law School, (Juris Doctor, May 2012)
The University of California, Santa Barbara, (Bachelor of Arts, June 2008)
Bar Admission
Honors & Awards
Engagements
Press
Contributions
Results
READY TO WORK WITH OUR TEAM?
Press the button at the right to schedule a free consultation today
You'll be surprised by the difference a call can make